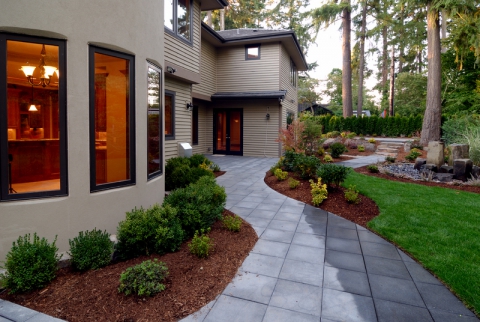 When it comes to purchasing a home, you're making a major investment, and when it comes to purchasing a home with a jumbo or super jumbo mortgage, that investment is even more substantial. So when you opt to browse the market for the home of your dreams, what do you find that you're looking for? Certainly, there are good investments on the market – home's whose values are on the rise – and their are properties that won't hold their value. Do you know how to spot the difference? Let's take a look at indicators of a good investment, we'll tackle indicators of a bad real estate investment in our next blog (so stay posted!).
Finding the Right Investment
The Right Price
Check the local market for prices on homes that are comparable to the abode that you're ogling. If you've found a home that's you'd like to purchase, try to find a home with similar square footage, similar amenities (e.g. a washer and dryer, or perhaps a pool) , and in a similar location (more on location in a minute). Often, you can find multiple comparable homes in the same neighborhood. If your home is priced at or below that micro-market value, it's likely a good investment.
The Right Location
Looking in the right location can give your home investment a heightened chance of becoming more and more valuable over its lifetime. Good prospects may have an excellent view (e.g. beachfront homes, a home overlooking a vineyard). Take a glimpse at the local amenities as well. Is the home near a school? Is the home near a supermarket? Is there a movie theater nearby? How about restaurants? Seek out a location near thriving
businesses, and/or search for a home that offers great views and excellent property.
Monitor the Market
Are home prices on the rise or on the fall? Is the market in a crest or a trough? It can be impossible to tell how the market is performing just based off of current prices. Do your research, it could earn you tens of thousands down the line. Check out zillow.com. Zillow is an excellent starting point for homebuyers. You can utilize the "Zestimate" feature to look at past, current, and projected pricing. Strive to buy a home while its price is in a trough, and avoid homes whose prices have peaked.
Continual Investing
If you can get a home that has a reduced price due to some outdated features, it may be a smart investment to buy low, make improvements, and sell high. This, as many know, is the concept behind 'house flipping.' But home improvements don't have to be made just to place your home back on the market. Consider purchasing an affordable home and building in additions as you plow through your mortgage payments. You'll end up with more home equity, and that could mean a mortgage refinance with better rates.
Finding a potential home may just mean finding a home with potential. Invest your hard-earned dollars in a home that will pay you back. And when it comes time to find the right jumbo or super jumbo mortgage, you can count on MortgageBase.